Direttamente dalla Emi Tedesca:
"Dear fans & friends,
thank you for voting for LaFee und "Ring Frei" @the ECHO award! Now, LaFee is nominated again for "Best Female Artist" for the COMET! Please help us in supporting LaFee and vote for her!
To vote, just go to
http://www.viva.tv/Events/ArticleDetail/id/1903212
scroll down the page and select LaFee. Then click on the BUtton that says "LOS" at the end of the page!
That's it! Thanks for your help!
Best"
______________________________
"Cari fan e amici,
grazie di aver votato LaFee e "Ring Frei" agli Echo Awards! Ora, LaFee è nominata di nuovo per "Miglior Artista Femminile" per i COMET! PEr favore aiutateci nel supportare LaFee e ner votare per lei!
per votare, basta andare su
http://www.viva.tv/Events/ArticleDetail/id/1903212
scorrere alla fine della pagina e selezionare LaFee. Poi cliccate sul bottone che dice "LOS" alla fine della pagina!
E' tutto! Grazie per il vostro aiuto!
A presto"
LO STAFF
_________________
Bubu*Fede*Giu*Consu*°*4 stelle*2 passioni*1 anima sola*°
LOIFC: Mica pizze e fichi!! u.u''
Admin




Number of posts

: 1839


Age

: 26


Testo personale

: you're everything to me


Ubicazione

: Genova -.-''


Reputation :

14


Karma :

1478


Registration date :

28.05.08



_________________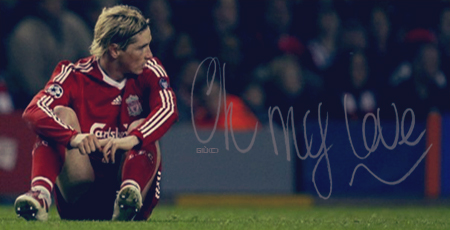 I don't want this moment to ever end.
Where everything's nothing, without you.
I wait here forever just to, to see your smile.

LOIFANCLUB:Mica pizza e fichi! u_ù
MADRID
, fantastica!
♥
Admin




Number of posts

: 1773


Age

: 24


Testo personale

: Fernando Torres ♥


Ubicazione

: {Provincia di Varese}


Reputation :

6


Karma :

811


Registration date :

31.05.08



Platinum Member




Number of posts

: 734


Age

: 24


Ubicazione

: Modena


Reputation :

3


Karma :

341


Registration date :

22.06.08



Fresh Member




Number of posts

: 12


Age

: 24


Ubicazione

: Berlin


Reputation :

0


Karma :

14


Registration date :

23.03.09




---
Permessi di questa sezione del forum:
Non puoi
rispondere agli argomenti in questo forum