I 3 Doors Down sono un gruppo musicale alternative rock statunitense formato nel 1994 ad Escatawpa, Mississippi.
Storia del gruppo
I 3 Doors Down all'inizio erano, come dice il nome, tre amici cresciuti assieme a Escatawpa (Mississippi) che condividevano una passione per la musica rock. Cominciarono suonando in città un misto di canzoni proprie e di cover: Brad Arnold era a quel tempo il batterista, Matt Roberts il chitarrista e Todd Harrell il bassista. Dopo qualche anno iniziarono a suonare anche fuori città, e, durante un "tour" a Foley (Alabama), si imbatterono in una scritta su un muro che diceva "Doors Down" (che significa sia "porte sotto" ma anche "abbattere gli ostacoli"). Poiché inizialmente nel gruppo erano solo in tre, decisero di aggiungere il "3" davanti, e quello divenne il nome della band[1]. Brad Arnold è il cantante del gruppo ed ha suonato la batteria in studio registrando il loro primo album, The Better Life. Ha cominciato a cantare a tempo pieno per il gruppo dopo una sessione in cui nessun altro voleva cantare. Ciònonostante durante il Tour di "Away From The Sun" la band assunse un batterista (Daniel Adair) cosicché Brad potesse cantare e stare davanti agli strumentisti.
The Better Life è stato pubblicato nel 2000 e si è classificato come 11esimo album dell'anno nella classifica delle vendite (oltre 3 milioni di copie), venendo premiato con 6 dischi di platino grazie alle hit internazionali dei singoli, Kryptonite, Loser, e Duck and Run. La canzone Be Like That fu anche usata nella colonna sonora del film American Pie 2.
Il loro secondo album in studio, Away from the Sun, fu pubblicato nel 2002 e fu premiato con 4 dischi di platino negli Stati Uniti e uno in Australia. Here Without You e When I'm Gone furono i singoli di successo di quell'album. The Road I'm On e Away from the Sun fecero la loro comparsa in classifica ma con meno successo.
Il batterista turnista Josh Freese contribuì in Away from the Sun, mentre il chitarrista dei Rush, Alex Lifeson, produsse e suonò su tre tracce, Dangerous Game, Dead Love, e Wasted Me (solamente Dangerous Game apparve sull'album). Daniel Adair fu il batterista per Seventeen Days e nel corso dell'Away from the Sun tour.
Nel 2003 venne pubblicato il live Another 700 Miles, il quale comprende parti di una live performance del gruppo nel loro Away from the Sun tour a Chicago e una cover della canzone di Lynyrd Skynyrd That Smell. Another 700 Miles fu premiato con un disco d'oro.
Nel 2005 fu la volta di Seventeen Days, premiato con un disco di platino. Let Me Go e Behind Those Eyes furono le hit di maggior successo. Live for Today, Landing in London (con la partecipazione di Bob Seger come chitarrista ed ai cori), e Here by Me furono pubblicati come singoli.
Greg Upchurch, componente dei Puddle of Mudd, fu il batterista che rimpiazzò Daniel Adair nel 2005. Adair divenne il batterista dei Nickelback.
Inoltre, nel 2005 il gruppo pubblicò un live DVD dal titolo Away from the Sun "LIVE" da Houston, Texas. Il DVD fu prodotto e diretto da Alex Gibney (nominato dall'Academy Award) e Doug Biro, e venne pubblicato dalla Monster Music nel 2005. Il 19 febbraio 2008 e' uscito il singolo It's Not My Time che anticipa l'uscita del nuovo album 3 Doors Down,avvenuta in Italia nel mese di Maggio.
Formazione
Attuale
* Brad Arnold - voce
* Matt Roberts - chitarra
* Chris Henderson - chitarra
* Todd Harrell - basso
* Greg Upchurch - batteria
Ex componenti
* Richard Liles - batteria (1997-2002)
* Daniel Adair - batteria (2002-2005)
Discografia
Album studio
* 2000 - The Better Life
* 2002 - Away from the Sun
* 2005 - Seventeen Days
* 2006 - iTunes Originals - 3 Doors Down
* 2008 - 3 Doors Down
Album dal vivo
* 2003 - Another 700 Miles
Singoli
* Kryptonite
* Loser
* Duck And Run
* Be Like That
* When I'm Gone
* The Road I'm On
* Here Without You
* Away From The Sun
* Let Me Go
* Behind Those Eyes
* Live For Today
* Here By me
* Landing In London
* Citizen/Soldier
* It's Not My Time
* Train
* Let Me Be Myself
DVD
* 2004 - 3 Doors Down: One Red Light
* 2005 - Live DVD: Away From The Sun
"Here Without you"


Fonte:Wikipedia
Ultima modifica di Hero14 il Dom Apr 05, 2009 8:52 pm, modificato 1 volta
Expert Member




Number of posts

: 141


Reputation :

0


Karma :

49


Registration date :

30.08.08



_________________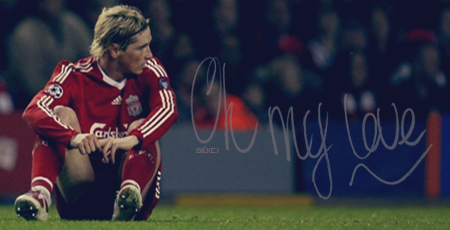 I don't want this moment to ever end.
Where everything's nothing, without you.
I wait here forever just to, to see your smile.

LOIFANCLUB:Mica pizza e fichi! u_ù
MADRID
, fantastica!
♥
Admin




Number of posts

: 1773


Age

: 24


Testo personale

: Fernando Torres ♥


Ubicazione

: {Provincia di Varese}


Reputation :

6


Karma :

811


Registration date :

31.05.08





Argomenti simili
---
Permessi di questa sezione del forum:
Non puoi
rispondere agli argomenti in questo forum