Questo sarà il topic dove metteremo tutti i nostri link dove siamo registrate (oltre myspace,netlog e msn)
blog splinder ---> www.ilmondorosadidaly.splinder.com (commenti,commenti *__*)
blog msn ---> www.dalyprincess.spaces.live.com
bebo ----> http://www.bebo.com/Profile.jsp?MyProfile=Y
scusate se ho aperto un altro topic ma l'altro è solo per myspace e netlog
blog msn--------->http://cid-c7337f3d7a7c5255.spaces.live.com/
<----------la fine che farà il mio computer di casa

Ily

Gold Member




Number of posts

: 160


Age

: 29


Testo personale

: pensa ancora a Marco <3 ps amu non mi menara ma sai che ci sto troppo male :)


Reputation :

0


Karma :

15


Registration date :

04.06.08



Mio Blog--> http://giuly28giuly.spaces.live.com

NON HO TEMPO X AGGIORNARLO, MA IN QUESTI GIORNI LO FARO'!
Ultima modifica di •Giùlia• il Sab Giu 28, 2008 1:52 pm, modificato 1 volta
_________________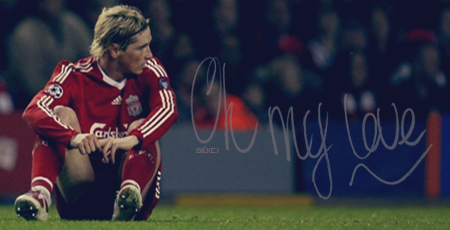 I don't want this moment to ever end.
Where everything's nothing, without you.
I wait here forever just to, to see your smile.

LOIFANCLUB:Mica pizza e fichi! u_ù
MADRID
, fantastica!
♥

•Giùlia•

Admin




Number of posts

: 1773


Age

: 25


Testo personale

: Fernando Torres ♥


Ubicazione

: {Provincia di Varese}


Reputation :

6


Karma :

811


Registration date :

31.05.08



My blog: http://robbuz1994.spaces.live.com/

E' schifoso ve lo dico da subito! :P

robby_LaFee

Platinum Member




Number of posts

: 734


Age

: 25


Ubicazione

: Modena


Reputation :

3


Karma :

341


Registration date :

22.06.08



L'ho cambiato.
http://potty-bizarre-fee483.spaces.live.com/

robby_LaFee

Platinum Member




Number of posts

: 734


Age

: 25


Ubicazione

: Modena


Reputation :

3


Karma :

341


Registration date :

22.06.08




---
Permessi di questa sezione del forum:
Non puoi
rispondere agli argomenti in questo forum